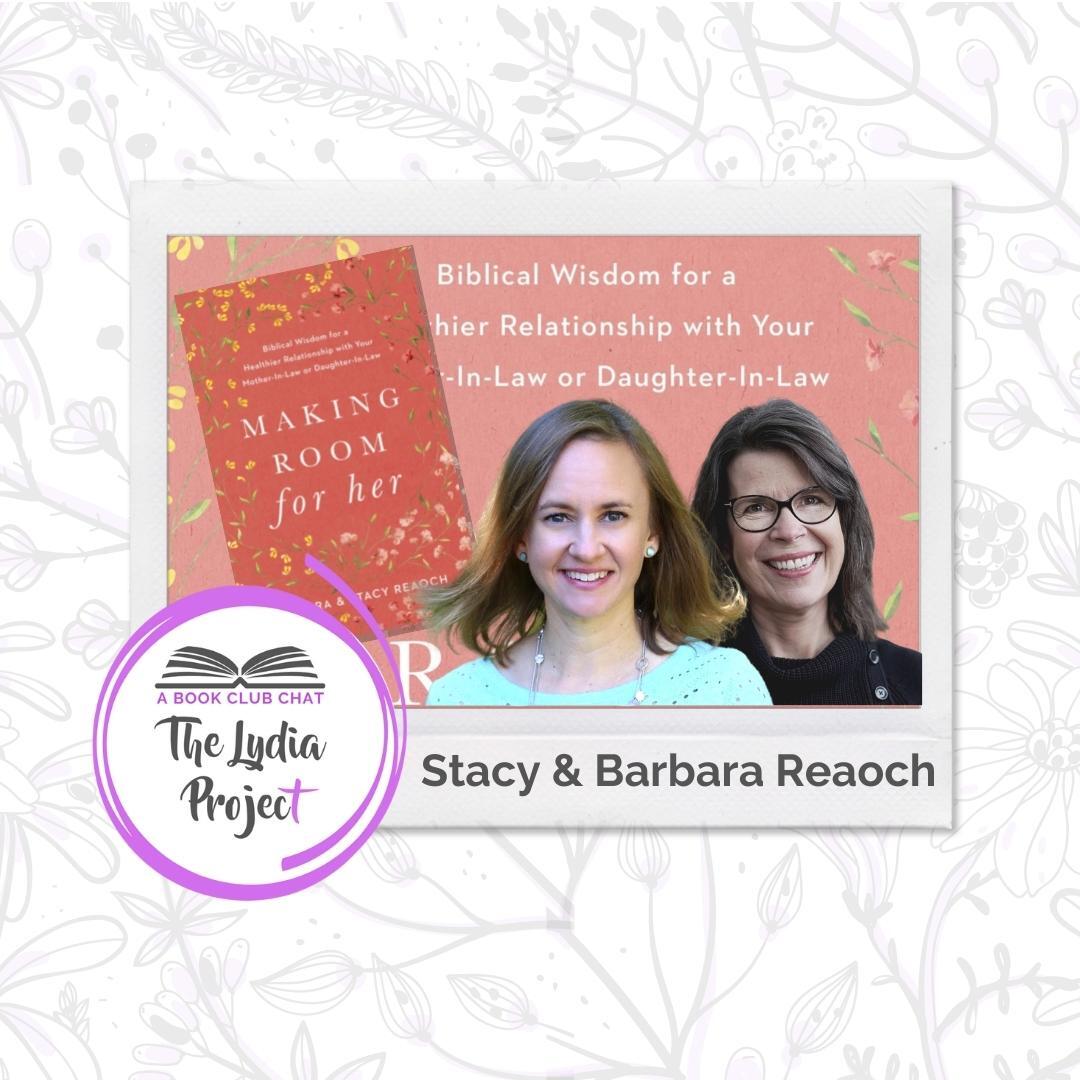 Barbara and Stacy Reaoch put the mother-and-daughter-in-law relationship under the microscope (starting with their own) in their new book, Making Room for Her (B&H Publishing). In this Lydia Project Book Club chat, Barbara and Stacy share their wisdom and failures - from over 20 years of forming a mother-in-law and daughter-in-law bond - as well as Biblical insight into growing healthier, God-glorifying in-law relationships. 
Making Room for Her is available at all leading bookstores, including at The Wandering Bookseller with a 15% discount with the code LYDIA15. 
***
Barbara Reaoch, author of A Better Than Anything Christmas (2020), is the former director of the children's division at Bible Study Fellowship International. Her home is in Minneapolis, Minnesota, with her husband, Ron. Prior to her role at BSF, Barbara and Ron lived in Cape Town, South Africa, to teach Bible Study Fellowship classes. They also worked with the Rafiki Foundation to train young women in job and life skills. You can connect with her at www.barbarareaoch.com.
Stacy Reaoch is a pastor's wife, mother of four, and the author of Wilderness Wanderings: Finding Contentment in the Desert Times of Life. She has written for various ministries including Desiring God, The Gospel Coalition, and Revive Our Hearts. Stacy and her husband, Ben, live in Pittsburgh, Pennsylvania, with their children. You can find more about Stacy and her writings at www.stacyreaoch.com.