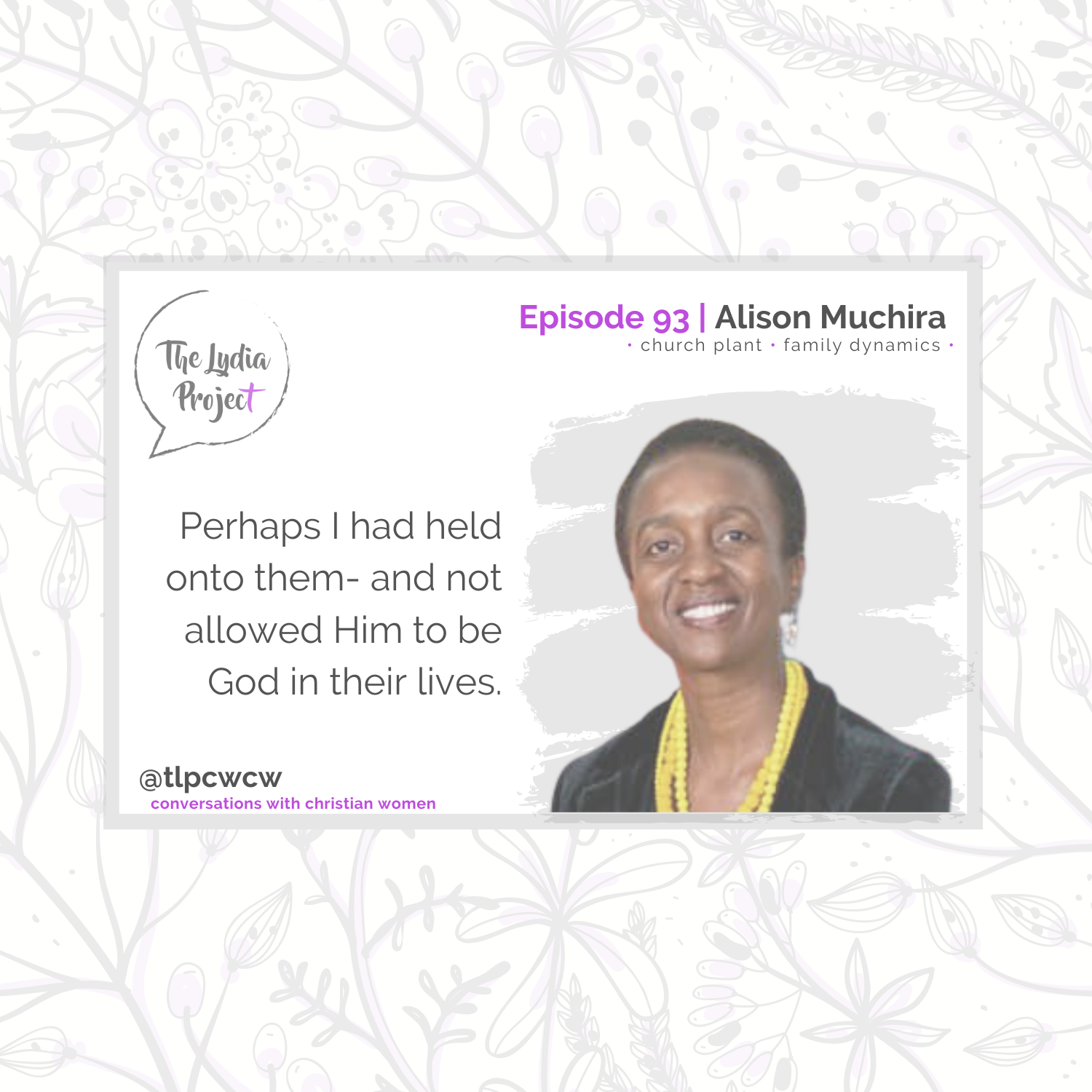 Alison Muchira's story includes her journey from trusting Jesus as a young girl in Kenya to life in church ministry alongside her husband, Isaac. She shares about the ups and downs of ministry, church planting, moving cities, raising and schooling children, and letting go. Alison supports her husband in church ministry in a small seaside town in Kenya where Alison serves in the roles of women's and children's ministry. 
***
Alison Muchira lives with her husband in Niani, Kenya where they are the leaders of a young church plant, Mamlaka Hill Chapel, Niani. Alison has homeschooled their four children until recently with her two oldest now finishing high school in Nairobi. 
Links:
https://www.facebook.com/mamlakahillchapeldiani/
Can't see clickable links? Copy and paste this into your browser: tlpcwcw.podbean.com
The Lydia Project: Conversations with Christian Women is a podcast co-hosted by Tori Walker and Taryn Hayes. It features informal chats with Christian women around faith, life, ministry and the ways in which God is shaping their thinking and their lives. The views of TLP guests are their own and do not necessarily reflect the views of the hosts.